Smok Prince V12 M4 Coil 0.17 Ohm supports all Smok V12 Prince series tanks. It's recommended to be used for the Smok Prince Stick.
Sold individually.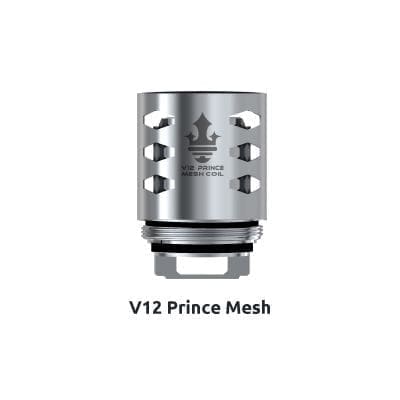 Smok V12 Prince Mesh Coil 0.15ohm is a replacement coil for all SMOK V12 Prince tank series and SMOK V12 Resa Prince tanks.
This is sold as a singular coil.

Smok V12 T12 Coil 0.12 Ohm is a replacement 0.12 Ohm coil for Original SMOK TFV12 tank. 60 - 350 (best 130 - 200) Watts recommended.