Dual Battery Case is suitable for 18650 batteries. If you are buying new 18650 batteries be sure to add this item to your cart along with them so you have a safe place to store them when they arrive! Keep your batteries looking and running nicer and longer by protecting them with this case.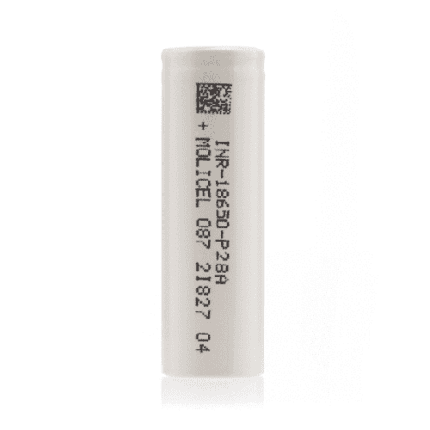 MoliCel P28A 18650mAh 25A Battery is a high quality, rechargeable 18650mAh battery from Molicel one of the best cells out on the market today.
The Nitecore i2 2 Slot Battery Charger is an intelligent 2 bay charger. Reliably charge a multitude of different batteries, while the i2 calculates the appropriate voltage and charge speed. Charging stops once the cell has reached the appropriate, full voltage. Supplied with a fused UK wall plug for safety and convenience.